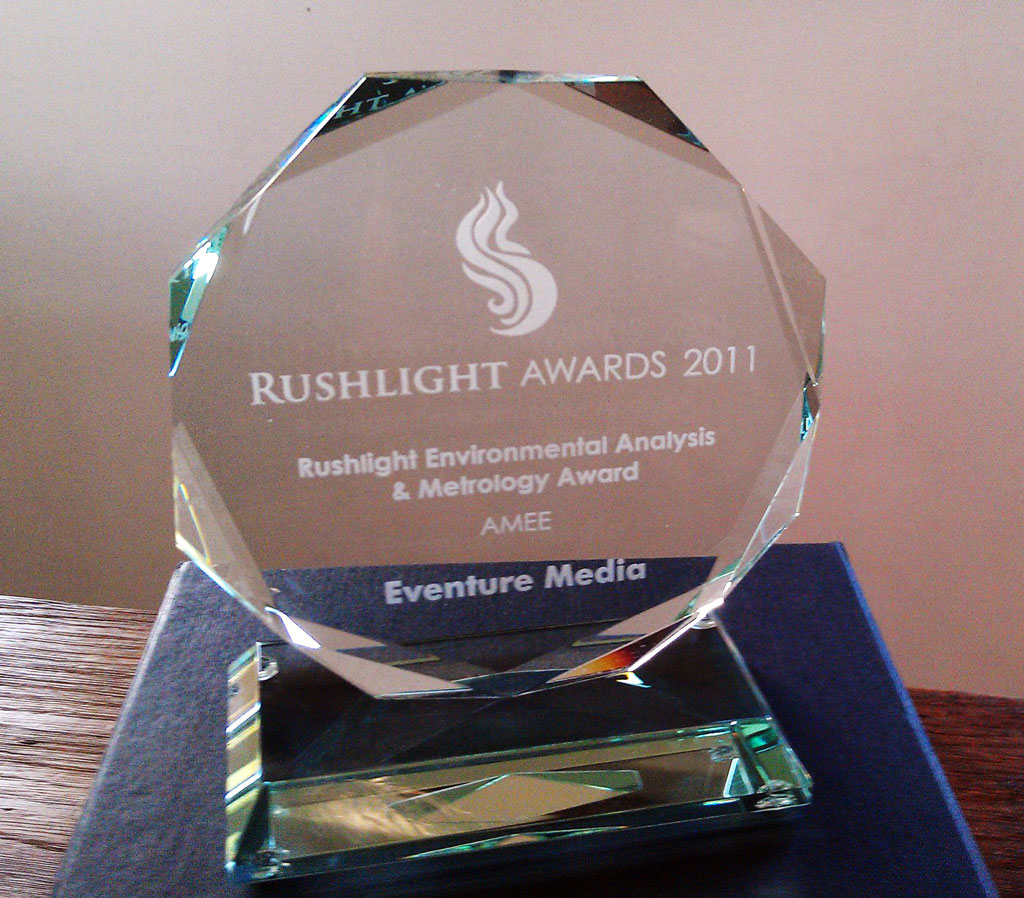 In 2006, I founded AMEE — the Avoiding Mass Extinctions Engine — to enable anyone to calculate the environmental impact of anything. We combined thousands of environmental models into an Open API which which anyone could integrate.
We raised over $10M from world-leading individual and venture investors and sold it in 2015.
We won many awards for innovation and leadership while I was CEO.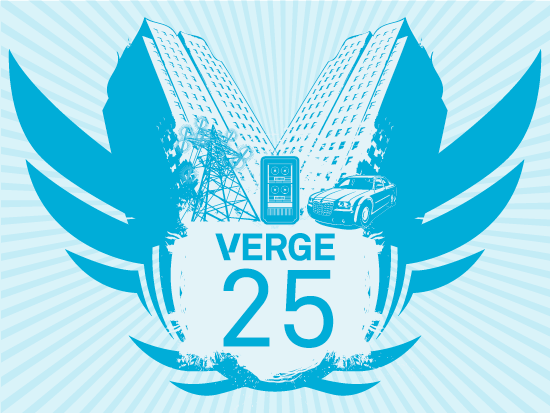 The first-annual VERGE 25 Awards celebrates executives, entrepreneurs, policy makers, thought leaders and others whose organizations and visions are building markets for such things as smarter supply chains, connected vehicles, next-generation buildings and campuses, and smart energy systems. AMEE founder, Gavin Starks, was listed as a 2012 winner, alongside US CTO Todd Park, Code of America's Jennifer Pahlka, Autodesk CEO Carl Bass, Tesla CEO Elon Musk, and other exceptional leaders.

AMEE won the peer-reviewed, lead award for Environmental Analysis and Metrology (the science of measurement) "against very strong competition". In addition AMEE was short-listed for the Group Award for Environmental Management.
AMEE was recognised as in the "Top Ten fastest growing Cleantech companies in Europe". In addition, AMEE won the "Unique Leadership" award, which recognises the depth and breadth of the AMEE leadership team.
AMEE has been listed in the prestigious Global Cleantech 100 for two years. The list is produced by the Cleantech Group in collaboration with the UK's Guardian News and Media.
UK Trade & Investment and Thomson Reuters scoured the United Kingdom to bring you the best of British tech. Through a competitive process, AMEE was selected to demo their cutting-edge technologies for the tech-savvy attendees of SXSWi.
Recognised as one of the UK's "20 fastest-growing clean-and-cool companies" for 2010 in a competition initiated by the UK's Technology Strategy Board.
Describing it as "the smartest carbon calculator," Popular Science honored AMEEdiscover with a prestigious 2010 Best of What's New Award in the Green Tech category.
AMEE has been awarded TreeHugger's "Best of Green" award in their software category, as they say "Awarding Excellence in Sustainability", specifically for AMEEdiscover, the only search engine in the world designed for carbon standards.
From the ashes of the downturn, a new economy is self-assembling—focused on providing social and environmental solutions, where markets and governments have failed. If the pioneers of the Phoenix Economy are to succeed, they will still need substantial assistance from governments, foundations, investors and businesses, and we identify urgent opportunities for facilitation, collaboration and support. We celebrate a roll call of 'The Phoenix 50' pioneers in the business of social innovation, nominated by entrepreneurs and other stakeholders.
Celebrating leading businesses and individuals from across the green economy, highlighting how these pioneers are blazing a path for others to follow. AMEE founder, Gavin Starks, is short-listed as "Leader of the Year".
The GIVP Programme is an effort to identify companies that create path-breaking products and solutions and take their creations to new markets. AMEE has made it to the top 5 shortlist for the GIVP awards on three occassions.
The World Technology Network (WTN) named AMEE finalist in the Environment – Corporate category of its 2010 World Technology Awards. The awards are given to individuals and organisations doing innovative work of "the greatest likely long-term significance."
For two years running, AMEE received "Highly Commended" in the "Best Cleantech / Environmental Startup (EMEA)" The Europas
Finalist for Red Herring's Top 100 Europe award, a list stated as honouring the year's most promising private technology ventures from the European business region.
(yes, I was as surprised as anyone that RH still existed)
AMEE joined the high quality shortlist for the iawards, recognising some of the most innovative British businesses.