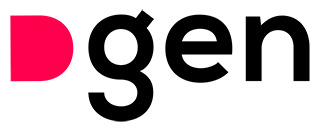 Hello,
Data is now a fundamental part of our economy, society and environment—we live in a data-enabled world. We also face vast societal challenges where data can work harder to help us make better decisions.
I've spent 20 years helping to make our data infrastructure useful to everyone: creating and leading businesses, bringing together the web, finance, policy, data, science, the environment, art and media. This has led to the creation of dozens of companies, the employment of 100's of people, and £100Ms in measurable impact (including $137M in four years at the ODI) and helping to create $multi-billion markets* through the development of regulated markets such as the Open Banking Standard.
Working together, we have tackled complex challenges ranging from climate change to government transparency; digital supply-chains to open banking. My ambition is to create positive impact@web-scale on issues that require the coordination of multidisciplinary teams across private, public and third sectors. Harnessing the power of people and machines ('collective intelligence'), our current Dgen Constellation projects include the internationalisation of Open Finance and making data work harder to deliver net-zero via IcebreakerOne.org (which launched at Davos in 2020 and delivered over $5M in grant-funded innovation in its first year of operation).
If you are interested in receiving ideas and notes of events, please subscribe to my personal newsletter.
*Open Banking Market Size to Reach $43.51 Billion by 2026 at 24.4% CAGR, and $123.7B by 2031
---
For speaking events, please see https://dgen.net/0/overview/public-speaking/
---
Short conference biog
Gavin has created over a dozen companies, employing 100's of people, and delivering $100M's in measurable impact. He co-chaired the development of the Open Banking Standard, was founding CEO of the Open Data Institute, and has raised over $100M in venture and philanthropic funding. He has mentored, chaired, or been a non-exec of over 30 organisations across sectors.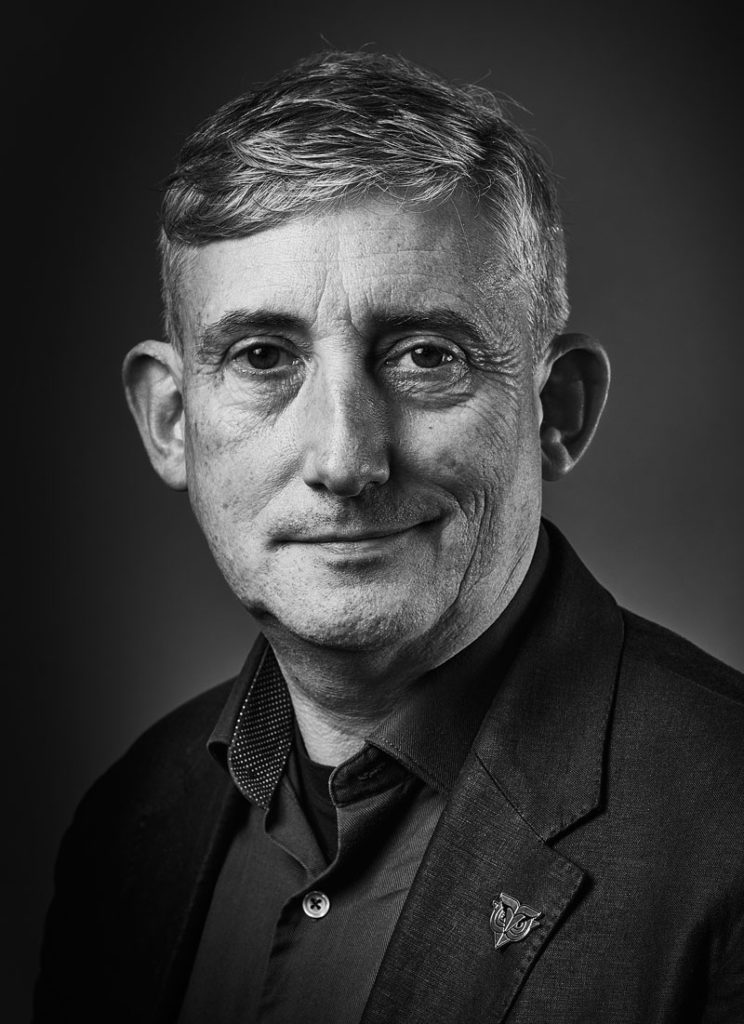 Longer summary
Gavin helps solve complex, multidisciplinary, collective-action challenges. He has co-created over a dozen organisations: building multidisciplinary teams fit for a digital age to explore the impact of data on business, society and culture. He founded and now runs IcebreakerOne.org, making data work harder to deliver a Net Zero Future.
His work spans data infrastructure, policy, science, media, communications and innovation, including as co-Chair of the Open Banking Standard; founding-CEO of the Open Data Institute; advisor to the Financial Conduct Authority (Open Finance); advisor to the Global Open Finance Centre of Excellence; Guardian Council member at Yoti (digital identity); Trustee at Blue Ventures (marine conservation); Chairman at Demand Logic; Board member at Spherics; Chairman at Provenance.org (blockchain); Non-exec at CupClub (circular-economy); Chairman at Rinse Media Group. He regularly provides strategic advice to governments, regulators and intergovernmental organisations around the world. He converted a century-old cargo ship to live aboard and built a cooperative historic harbour on the Thames to put it on.
---
As part of the Long Conversation at the British Library, introduced by Sophie Fiennes and Michael Morris, and with Jem Finer, founder of Longplayer.org
Keynote at O'Reilly's Strata Conference on 'making data work'
At TEDxNewYork
---
More detail than you might need
Gavin leads Icebreaker One, convening across the financial and industrial sectors to help catalyse the development of Climate Ready solutions. He was the Open Data Institute's founding CEO, working with Sir Nigel Shadbolt and Sir Tim Berners-Lee. Under his leadership, it unlocked over $100M of direct economic impact, incubated over 50 companies, launched franchises across 20 countries, trained 10,000 people, recruited a world-class board and team, and grew its turnover to $7M/y in under three years.
In 2015, at the request of HM Treasury, he co-chaired the development of the Open Banking Standard, laying the foundations for regulation and catalysing international innovation. He served on the Data, Science and Evidence advisory board of the Ministry of Justice and the Smart London Board.
He has been creating businesses for over 20 years, leading projects with organisations such as Arup, Cap Gemini and the World Bank. This has led to recognition as one of the most influential people in data: winning awards for innovation, expertise, and providing Parliamentary Select Committee evidence. He is a regular international speaker on the topic of data, the web and their impact on society.
Previous ventures include: organising the world's environmental data and standards into an open web-service, AMEE, raising over $10M from leading VCs (sold 2015); chairing development of the first Gold Standard Carbon Offset; building the world's leading digital music distributor, CI, the first company to deliver digital products to iTunes, and sent Amazon 25% of its download store at launch (still operating); creating award-winning streaming media company, Tornado, in 1999 (sold 2003); joining Branson's Virgin Net as employee #5 in 1995 to deliver Virgin Net (now Virgin Media).
At Jodrell Bank Radio Observatory, Gavin helped develop systems designed to map and interpret the Universe. He is a Fellow of the Royal Society of Arts, created courses and lectured in Engineering and Music at Glasgow University, and has degrees in both Astronomy and in Electronic Music (on which he has published research & released an album). He converted a century-old ship to live aboard and built a cooperative historic harbour on the Thames to put it on.
You can follow Gavin @agentGav or https://dgen.net
---
Commercial conference biography (photo)
I present at both private meetings and public conferences. This biography may be used for such purposes.
On behalf of HM Treasury, Gavin co-chaired the development of Open Banking Standard, leading banks, trade associations, startups, regulators and consumer rights organisations to lay the foundations for new regulation. He works internationally with public and private sector organisations, with Ministers, C-suite leaders and startup founders. He was founding CEO of the Open Data Institute, sat on the GLA Smart London and the Ministry of Justice Data Science and Evidence boards, and provided evidence to a Parliamentary Select Committee on 'Big Data'. As a serial entrepreneur he has focussed on creating economic, environmental and social impact. His work has led to his recognition as one of the most influential people in data, awards for innovation and expertise, and frequent international presentations on innovation, the web of data and its impact on society.
---
Commercial – active
founder — Dgen, a federated network of experts creating impact@web-scale
guardian — Yoti Guardian Council
chairman — Demand Logic, automating energy efficiency in buildings
chairman — Rinse Group, at the centre of a vast musical community for over a decade
advisory board — venture fund
observer — global impact programme
mentor — private individual entrepreneurs
regularly invited speaker at innovation, data, startup, web, and cleantech/environmental events and conferences
regularly invited mentor for startups and incubation programmes
Non-commercial – active
---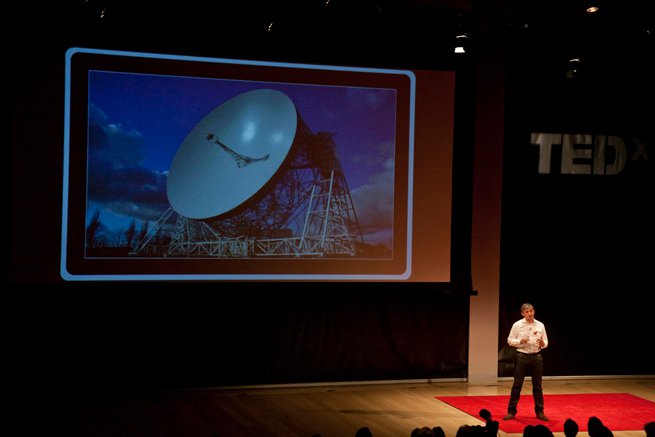 Commercial – previous
recognised as one of the "UK's top data leaders and influencers" in 2016
founding CEO – Open Data Institute, a world-first created by Sir Tim Berners-Lee and Prof. Nigel Shadbolt, unlocking over £60M ($100M at the time) for the data-driven economy
founder – CEO and Chairman – multi-award-winning AMEE, raising over $10m from leading international venture capital funds (O'Reilly, USV, and Amadeus)
chairman — Provenance.org, blockchain-based product tracking
non-exec board — CupClub, circular-economy IoT packaging
advisory board — market analytics company
two companies I created were part of the first ten 'Silicon Roundabout' companies (Wired)
founding CEO – Consolidated Independent to create the digital supply-chain for music, and become the market-leader in digital distribution in 3-years
founder-team member/CTO – Asset TV, a secure video network where investment professionals share information
founder / CEO – award-winning cross-media company, Tornado Productions (sold to a larger media group in 2003)
founder-team member and pioneer of streaming media in the UK and Europe from 1995 helping to set up Richard Branson's "Virgin Net", and the International Webcasting Association (IWA) in Europe
mentor to innovative UK startups in "Tech City" in both web and space/satellite industries
have led projects with UK Govt, BBC, Channel Four, Rolls Royce, Tate Modern, Shell, Radiohead, and UNICEF
Public & non-commercial roles – previous
co-chairman — Open Banking Working Group, creating the Open Banking Standard that led to new UK regulation
Innovation Working Group — UK

Climate

Financial

Risk Forum
Open Finance advisory group — UK Financial Conduct Authority (FCA)
non-executive director — anti-slavery registry, TISC reports
Business,

Finance

, Innovation, Investment Advisory Board for Longevity — UK All Party Parliamentary Group
Open Banking advisory group — Payments New Zealand
advisory group member — flagship project on data sovereignty across Europe,

DECODE

(Decentralised Citizens Owned Data Ecosystem)
advisory board member — Greater London Authority (GLA) 'Smart London' programme
advisory board member — Ministry of Justice Data, Evidence and Science Advisory Board
advisory board member — UK Government's Midata – "Energy Sector Board", shaping policy with utilities and consumer-rights groups
founder-team member of Global Cool, a charity tackling public communication and mitigation of climate change
founder of exequo, a non-profit streaming media company for the 3rd sector
Academic / Research