Are you trying to turning positive social, environmental and economic impact into business as usual?
We help countries, sectors and organisations design decentralised data infrastructure that is fit for purpose for the 21st century. For example.
working directly with industry leaders and government we have helped the UK, New Zealand and Canada develop Open Banking, Open Finance and Open Energy strategies
working with an enterprise (65,000 staff) multinational, we helped develop their data strategy over a number of years
working with a large (2,500-staff) financial institution, we ran strategy sessions with their board and leadership to frame their data strategy prior to entering a new market
Our clients hire us for our deep domain expertise, our ability to address complex systems challenges and our commercial focus.
Countries, cities and sectors work with us to help them frame, define and implement their data infrastructure strategies.
We help people map how to deliver value, increase efficiency and address risks. We engage as a cultural provocateur, catalyst and critical friend: from developing strategic and tactical approaches at board level to empowering delivery teams.
The way we work is similar to a movie studio (developing a movie you'd pick the script, the budget and the timeline). Working together, we help co-create the script, budget and timeline, and hand-pick the team to meet the project needs and deliver. Sometimes we're co-Directors, other times we're co-Producers. We're less 'consultants for hire' and more 'catalyse the making of things'. If it doesn't work (and halting criteria are key), we start again and do it better. If it does work, we iterate and improve.
Data as infrastructure
Data is a foundational part of our economy, society and environment — we are becoming a data-driven world. However, the rules, principles and practice for data exchange are not yet fit-for-purpose: data flow across businesses, governments and society are creating huge value and causing harm. While we don't yet have all the answers, we do have some strong compass points and are working to address the opportunities and challenges of shared data at-scale.
The value of data increases the more it's connected
Developing a data strategy is not about technology. In our digital age, it is foundational to our economics, business models, culture, customer engagement and products. To address this, we help you go on a journey that will join up different parts of your strategic development and tactics.
Our data strategy development work covers many areas, including the development of principles, practices and standards across:
Business models
Data rights
Liability models
Dispute resolution and redress
Consent Management for users
Security
Mapping data value chains
Legal frameworks
Usability
Logistics
Technology architecture
Operating principles
Who are we?
Dgen represents a global Constellation of over 100 experts that have been creating and leading businesses for over 20 years. We convene private and public sectors to address individual and commercial, community and societal needs.
We bring together the web, finance, communications, policy, data, science, the environment, design, art and media. We have catalysed the creation of dozens of companies, the employment of 100's of people, and £100Ms in measurable impact, and helped to instigate $multi-billion markets. Working together, we have tackled complex challenges ranging from climate change to government transparency; from digital supply chains to open banking.
Harnessing the power of people and machines (aka 'collective intelligence'), we create positive impact@web-scale on issues that require the coordination of multidisciplinary teams across private, public and third sectors.
Current projects include Open Net Zero, Open Finance (including Open Banking), Open Energy, Open Life, Open Environment and Open Culture.
Constellations turn positive social, environmental and economic impact into business as usual.
---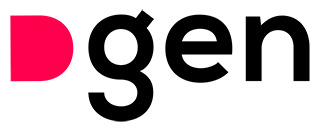 Founded in 1999, Dgen.net is a decentralised network for the digital generation.
Sign up now if you'd like to learn more about the Dgen Constellation (latest newsletters here).
If you would like Gavin to speak at your event, please check the public speaking page.
Dgen™
---