I've been tracking Arctic sea ice melt for over 5 years – we now seem to have broken the 2007 record. There are a few week left in the melt season, so this isn't the minimum yet….
More from the Japan Aerospace Exploration Agency, Earth Observation Research Center
More from the USA National Snow and Ice Data Center
Opinion from The Guardian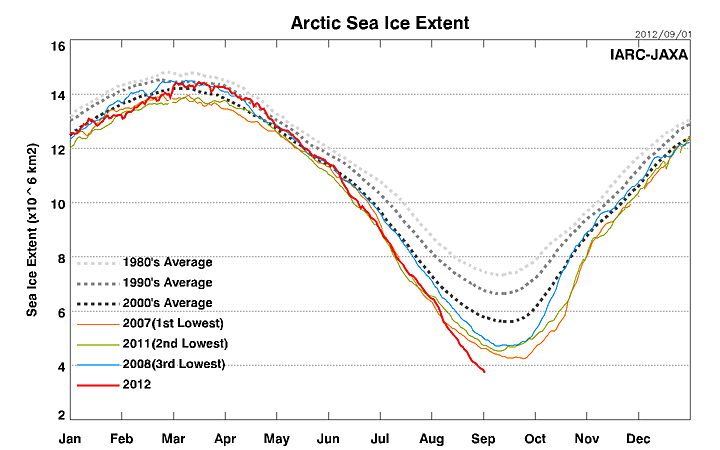 Note the grey bar, indicating the +/- 2 standard deviations range.